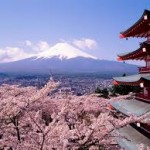 We all know of the tragic situation that hit Japan, especially in the Northern area of the country in Fukushima and Miyagi. Where the search and rescue teams still work feverishly to find survivors and many many people are left without homes and/or electricity, gas, food and water.
In the world of SNS (Social Network Media) people are doing their best to help by listing where information can be found on the net. After checking all of them this quick blog will try to help point people (living in Japan, those worried about loved ones or simply those who would like to help) in the right direction for up to date information on current events as well as ways they can give aid.
""If you feel there are other links or info you would like to add, please write in the comment box. I will later add them to the list.
"""Remember that things can change so try to check all reliable sources for a clearer picture of events
For up to-date info
NHK World Ustream (Eng) (Jpn):  gives the straight up news with less sensationalism Read more…
The newest JIN Radio is finally here.This latest show takes a quick look at some new artists featured on japanindies.com.
Check it out and enjoy!
最新のJINラジオやっとキターよ!
今回のショーは最近にJapanindies.comのサイトに参加したアーチストを紹介する。
良い感じ音楽のですぐにチェックしてくれ
DJ Aki
Podcast: Play in new window | Download