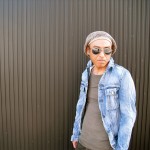 Taiga is an indies solo rock artist who writes and records all of his own music.
He regularly features his songs on Myspace, while posting many of his blogs on sites outside of Japan.
In 2010 one of his songs was aired on Japanese public broadcaster NHK, while his song WALK could be heard on FM setagaya and various internet programs. He is currently performing in and around the Tokyo area.
With  influences including artists like ROLLING STONES, BOB DYLAN, JOHN LEE HOOKER, U2 and more, Taiga has developed an almost classic rock sound with cool husky vocals. Check out his songs soon!
…..
ソロアーティスト大我(Taiga)現在は楽曲を作り自宅でレコーディングをし、MySpaceを中心に楽曲をアップロードしてます。海外の方のブログによく掲載されています
今年の4月にはNHK-FMで楽曲がオンエアされました。楽曲WALKがFM世田谷番組MUSICWARP2010年9月度 推薦曲に決定。FM世田谷(水曜日)http://www.fmsetagaya.co.jp pm13:00-17:00「オープンサロン834」・ネットTV&衛星デジタル放送スペースディバー222ch番組、★全国コミニュティFM60局ネット&衛星デジタル放送スペースディバー126ch番組土曜日am7:00-8:55「おはようサタデー」http://www.music39.com/musicbird/オンエアされました。ライブハウスで弾き語りのライブをやっています。
影響されたアーティスト
ROLLING STONES, BOB DYLAN, THE BEATLES,JIMI HENDRIX, THE POLICE, ROBERT JOHNSON, BOB MARLEY, JOHN LEE HOOKER, U2, LOU REED, NEIL YOUNG,  NIRVANA, THE WHO