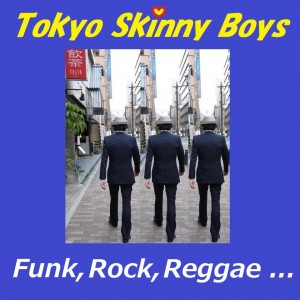 Youtube (bass and drum version)
The Tokyo Economic Animals (a.k.a Tokyo Skinny Boys) or a soul/funk band based in the Tokyo area.
They are really just getting started but their music skills or definitely not in doubt. As you can hear in their funked out, groovy first single "That's How I Feel"
Check out their music on Youtube and at live gigs coming soon!
…..
現在東京で活動中のThe Tokyo Economic Animals (a.k.a Tokyo Skinny Boys)はとても良いサウンドを持つのファンク, ソウルバンド。
彼らのファストシングル「That's How I Feel」を聴けばその良さすぐに伝わってくる。
T.E.A.のYoutubeビデオまたはライブショーで必ずチェック!