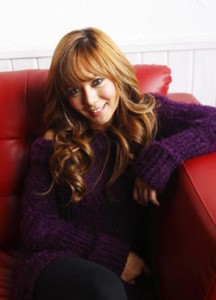 R&B/Pop singer Melodina is a rising star on the music scene in Japan and abroad. In fact she has already won numerous vocalist contests around different countries in Asia. With a 5 octave range this petite young lady has a powerful voice and knows how to use it.
Melodina began singing at the age of 5. And with a family rich in culture (her mother half Spanish/Filipino and father Japanese, Italian and Dutch) and music (her father is a pro pianist). Her musical style has grown to be just as diverse.
Years later she has sung gospel for over 700+ weddings  all over Japan.
She has now brought that diverse style to the music world of Japan with the release of her album "Almost Like Heaven". She has also begun doing performances around the Tokyo area. Be sure to check out this young and beautiful Diva soon.
見かけに騙されてはいけない。メロディーナの声は、その小さな体からは想像できないほどパワフルでダイナミックなものである。驚くほど美しい5オクターブの声を持ち、幼少の頃から「YOUNG RISING DIVA(若く将来有望な歌姫)」と呼ばれた彼女は、その天性の美声によってこれまでにアジア各国で多くのボーカリストコンテストにおいて優勝してきた実績がある。
メロディーナは若干5歳のときから歌い始めた。イタリア人、オランダ人、日本人の血を引く父はプロのピアニストで、彼女の人生に大きな音楽的影響を与え続けている。一方、スペイン人とフィリピン人の血を引き、大学教授をしている母からはスペインの歌も教えられた。
彼女の才能は7歳の頃には既に周囲にも認められるようになっていた。そして両親の後押しもありアメリカに渡り、その後の数年、何人ものトップボーカルトレーナーの下で歌のレッスンを受けることになる。
レコーディングアーティストとしての成功を目指すメロディーナは、フィリピンで一番実力のあるプロデューサー・作曲家と組んでCDをリリースした。フィリピンでは彼女はMARIELLAとして知られ、彼女のCDはトップ10チャートにもランクインしている。
父の影響と強い勧めもあり、メロディーナは来日した。カトリック信者である彼女はウェディングでのゴスペルシンガーとしてキャリアを積む。彼女の歌声はまたたく間に評判を呼び、ライブショーやイベントなどでもパフォーマンスするようになる。
現在日本に新しいアルバム「Almost Like Heaven」今発売中。そして東京にライブの活動をしてます、なのですぐにチェックしてくれ!