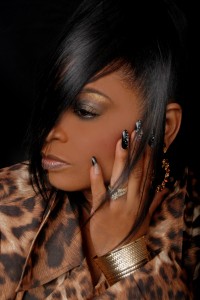 Award winning vocalist Brenda Vaughn continues to receive kudos for her work in the music industry; her most recent, The Black Music Association Academy of America recognized and honored Ms Vaughn as A Living Legend during the Bay area Black Music Awards on April 15, 2007 . She also has received one triple platinum and two platinum awards for her coordinating work with Japan's Ki/oon /Sony Music recording artist The Gospellers.
Now based in Tokyo, Japan her talent has moved her into the musical forefront with television commercials, television shows,songwriting, coordinating major tours and numerous recordings.
Since arriving here in Japan Brenda has worked with many of Japans top recording artists such as touring with Hirari Ken and singing and coordinating singers for MTV Unplugged in New York! Other japan's top artists include Crystal Kay, Sowelu, Hikaru Utada, Rx, Makoto Kuriya, Philip Woo, Sakura, Mink, TRF, Boa, Kumi Koda, The Gospellers and FayRay are names that you can always associate her with , whether singing background, lead, coordinating, or shopping for songs.
Take a listen to this incredible singer as she continues her legendary musical journey.
。。。。
ボーカリストBrenda Vaughnの音楽活動に対して賞賛を受け取り続ける。一番最近は2007年にアメリカのブラックミュージックアメリカのアカデミーからLiving Legend賞をもらって、しかも日本でゴスペラーズのアルバムに調整の仕事のため一つのトリプルプラチナと二つのプラチナ賞ももらいました。
今度は東京にホームベースになって様々な音楽活動、テレビCMと番組、作詞などに頑張ってます。
日本に来たからいろんなビッグネームなアーティストと音楽の関係になりました, Hirari Ken, Crystal Kay, Sowelu, Hikaru Utada, Boa, Kumi Koda, FayRayとか。。ごく一部ですが凄いです!
彼女の伝説的な活動を続けてながら是非Brenda Vaughnの素敵な歌声聴いてみましょう。