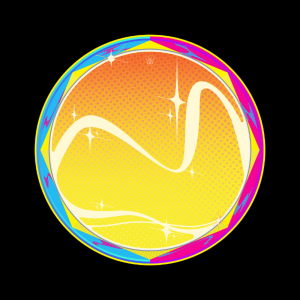 UnMe  (pronounced 'oon-may' or 運命 as in Destiny in Japanese) is a new duo featuring talented singer Maya Hatch and her husband MC Boodah.  The new single "MIGAKE"  is a mixture of us singing & rapping in Japanese & English.
MIGAKE is Japanese for Polish! "Our reflection is sometimes very cloudy and unrecognizable; we must polish our lives (mirror) to see our true reflection (the person we want to become)." – MC BOODAH
Now available on all digital platforms:
https://distrokid.com/hyperfollow/UnMe/MIGAKE
For more updates on UnMe, follow @unme_music on Instagram:
https://www.instagram.com/unme_music/
…..
UnMe待望のセカンドシングル「MIGAKE」配信開始!
マヤ・ハッチと夫でもあるMC BOODAHによる2人組のユニット、UnMe(運命)の待望のセカンドシングル「MIGAKE」が本日、3月16日にリリースされました!
UnMeのデビューシングル「The Sky Told Me」のリリースから2年ぶりとなる新譜は幅広いオーディエンスに伝わるように日本語と英語がミックスされています。歌詞の内容には「自分の命が鏡だったら、もっとクリアな最高の自分の姿がピカピカに映るまで鏡を磨こう!」と言うメッセージが含まれています。
配信はこちらから:
https://distrokid.com/hyperfollow/UnMe/MIGAKE
二人の活動はインスタでもフォローできます:
@unme_music
https://www.instagram.com/unme_music/