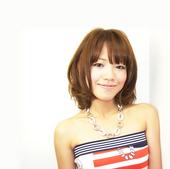 Singer songwriter and Fukuoka native rieco began her musical path at the young age of 4 when she started learning to play the keyboard. Later in Junior High School, she saw and was so impressed by the movie "Tenshi No Okurimono" (Gift of an Angel) that she began writing her own music.
In 2003 she started doing live shows and within the same year won two music and song contests. By 2005 she released her first album "sora".
In 2006 she changed from a one person piano style to a band sound, adding a different and welcome element to her music.
福岡在住のシンガーソングライター理映子
どこまでも伸びる透き通った声と、透明感溢れる独自の音楽性は、幅広い世代の人達の心に優しく響きます。
【Biography】
4 歳から鍵盤を始める。
中学生の頃に見た、映画「天使の贈り物」に感銘を受け、自身で作詞作曲した曲を歌い始める。
2003年頃から福岡を 中心にライブ活動を開始。
同年8月『カワイアンサンブルコンテスト』グランプリ受賞。
同年12月『RKBストリートカーニバル女性アー ティスト九州大会』グランプリ受賞。
2004年 RKB「キャッチ」のエンディングテーマソングに「月と星と...」が採用される。
2005 年5月、1stアルバム『sora』リリース。
同年『RKB国際らん博覧会in福岡ドーム』のイメージソングに「月と星と…」が採用される。
2006 年より、これまでのピアノ弾き語りのスタイルから、バンドサウンドなどを取り入れた新たなスタイルへと展開する。