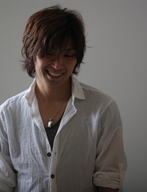 Former lead singer on Adult Contemporary Pop band SOLA, Yuta Hoshino, has many influences including The Bee Gees and Billy Joel.
Since going solo in 2010 he has released 1 mini album and his first full album "Namida no Shikima" will be out June 28th 2012. Will be available via Tower Records Japan
With sweet melodies and an even sweeter voice Yuta Hoshino seems ready for the next level in J-Indies scene.
……..
The Beatles,Bee Gees,Billy Joel,斉藤和義,馬場俊英,槇原敬之,渡辺美里,谷村新司,松山千春「万象肯定万象感謝」,「この世が神次第なら祈ればいい。この世が自分次第なら努力しかない」
中学校、高校、大学体育会と、サッカー部に所属。大学時代は3年連続で東京都優秀選手賞を受賞。
2007年発売のDVD「FUTSAL TRAINING STEP-1 BASIC」
2012年6月28日にから彼のファストフルーアルバム"涙の隙間"リーリス
2011
「FUTSAL TRAINING STEP-2 TACTICAL」に選手として登場している。
1st. LIVE DVD 『はじまりのウタ』発売
YOKOHAMA BLITS ASHITA LABEL YOKOHAMA BLITZ LIVE出演

TOKYO FM HALL 単独コンサート『はじまりのウタ』

星野雄太1st. MiniAlbum『Life』発売
2010
星野雄太ProduceLive『LifeMusicTheater』スタート
ソロ活動開始
ソロ1st.Single『ワンシーン』発売