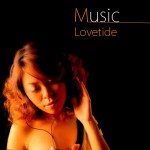 Love Tide is a Pop R&B Soul band which has been influenced heavily by, in their words, "Black music sounds and rhythm". Creating their own unique Japan flavored sound in the process.
The group was formed in 2008 by Track Maker Koji Hirose and Vocalist Mayumi. By 2010 they were doing live gigs and appearing on various FM and Internet Radio programs. They also began to rank consistently in the Top 10 rankings of many Japanese on-line music sites.
In 2011 they released their first songs on Amazon and Itunes and plan on making even bigger moves during 2012.
The combination of Mayumi's earthy, strong yet comforting voice and Koji's cool music sense make for a duo that needs watching.
Check their music online now!
……..
2008年 Lovetide結成。メンバーはTrack makerのKoji HiroseとSingerのMayumiの2人。結成当初の主な活動は楽曲制作。
2009年 Lovetideのオリジナル曲を含めたLiveを都内で行い始める。
2010年 本格的にLive活動を開始。FMやインターネットラジオ等で取り上げられ、紹介される。
インターネット上での楽曲公開をスタート。Lovetide」ミニアルバムを完成
Audioleaf、OKmusic、J-wave music hyper marketなどのランキング形式のサイトでは
Audioleafでは上位をキープ中。R&B/Hip-Hopランキングにてトータル3位、月間1位!!
J-waveでは最高5位。
OKmusicでは最高1位と結果を残す。
2011年 iTunes、AmazonMP3、レコチョク等でデータ配信を開始する。
2012年 現在Lovetideとして新しい道を拓くべく準備を進めている。
リスナーの年齢幅は広く聴かれている。
Vo.MayumiのEarthyな声が時に癒し、力強さをくれる。
Track maker Kojiの洗練2008年 Lovetide結成。メンバーはTrack makerのKoji HiroseとSingerのMayumiの2人。結成当初の主な活動は楽曲制作。
2009年 Lovetideのオリジナル曲を含めたLiveを都内で行い始める。
2010年 本格的にLive活動を開始。FMやインターネットラジオ等で取り上げられ、紹介される。
インターネット上での楽曲公開をスタート。Lovetide」ミニアルバムを完成
Audioleaf、OKmusic、J-wave music hyper marketなどのランキング形式のサイトでは
Audioleafでは上位をキープ中。R&B/Hip-Hopランキングにてトータル3位、月間1位!!
J-waveでは最高5位。
OKmusicでは最高1位と結果を残す。
2011年 iTunes、AmazonMP3、レコチョク等でデータ配信を開始する。
2012年 現在Lovetideとして新しい道を拓くべく準備を進めている。
リスナーの年齢幅は広く聴かれている。
Vo.MayumiのEarthyな声が時に癒し、力強さをくれる。
Track maker Kojiの洗練されたセンスはLovetideだけにとどまらず、他アーティストとも多く作品を残している。
ライブはオリジナルと王道のR&B、Soul、Dance musicのカバーを織り交ぜて行っている。
必ずこのユーニットオンラインにチェック!