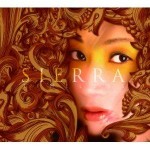 In 1994 vocalist SIERRA made her major debut with the group SWITCH as a singer and dancer. They went on to perform in various live shows and released 3 albums.
After the band's breakup she made an analog (vinyl) release with VOLTA MASTERS. The music became a big hit on the club scene and coupled with a single release, sold over 15,000 copies.
In 2008 SIERRA released her first album "HEAVENLY U" produced with VOLTA MASTERS. The album was received well and gained a lot of praise.
Her new album "Timeless" released in Feb. 2011 contains original music plus a unique take on some J-Pop classics and promises to be another great work for this veteran artist.
Check out her music soon via online shops including: Amazon Tower Japan and  iTunes Japan
……
94年「SWITCH」のボーカル&ダンサーとしてメジャーデビュー。
数多くのライブやイベントに出演し3枚のアルバムをリリースする。
解散後は、VOLTA MASTERSとのタッグでアナログを連続リリース。
15,000枚以上を売り上げ、CLUBシーンから大きな注目を集める。
シングルも含めて15000枚以上を売り上げた。
2008年1月にVolta Mastersを総合プロデューサーに迎えファーストアルバム「Heavenly U」
をリリース。アルバムは大きな話題を集め各方面で高い評価を得る。待望の2ndアルバムは得意の名曲カバーを交えつつ、オリジナル曲にも力を入れた、自信作に仕上がったの[Timeless]今発売中!
以下よりCD予約/購入できます。