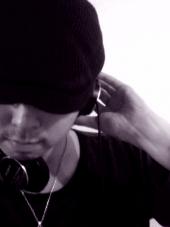 Saitama native jazzythm was originally an R&B-Hip Hop music track-maker. However his music has evolved into its own stand alone style mixing house, jazz, and hip hop for a unique sound.
He released his first mini album "Garden" in 2008 (on itunes) and will be releasing his first full album in July of 2010.
He currently has his song featured as the ending theme on J-Wave's Radio x Spider. Be sure to take look at this rising young talent.
埼玉県出身28歳。Hip Hop,R&Bのトラックメーカーを経て
現在は自身の作曲活動.
House,Jazz,Crossover,Latin,Lounge…
SOUNDTRACK OF LIFE
2008.1  1st Mini Album / Garden (JZM)
2010.7 1st Full Album / Life (Xmusic)
2010.6 FM J-WAVE RADIO×SPIDER マンスリーテーマ曲(エンディング)