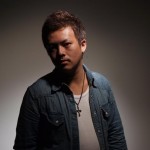 Rapper/Hip Hop artist 2K's got on the music scene in Japan with the intention of making music that at the same time could encourage or help heal people through rough times. He does this with lyrics and an Emotional Flow that help bring his words to life for listeners.
In 2011 he ranked in at Number 1 on Myspace Japan's Hip Hop ranking and in the same year released singles on Amazon and iTunes helping him to find even more listeners.
In 2012 he established his own label SnowScape and released the Compilation album "Shelter"
His live shows are often tinged with a strong message and has gained him 2 music contest wins, he also does from 40-50 live events a year.
Definitely check out this new breeze of Japanese Hip Hop soon!
………
2K'sバイオグラフィ
日本語が持つ独自の繊細な、時には曖昧な表現方法を駆使し
そのリリックはまるで目の前に映像が蘇る様なストーリー性を持ち
リスナーの記憶とどこか重なり共感を生む。
その言葉達をエモーショナルなFROWで細部まで表現し心に響く歌を
制作し続ける。一度聞けば何度もリピートして聞きたくなる。
情報が錯綜し何が真実かも分からなくなる疲れた現代人の心を癒し
勇気づけ、時に背中を押す音楽、それが2K'sの目指す音楽である。
メッセージ性の強いライブには定評がありライブコンテストでは
2度の優勝を飾り、年間40-50本のライブをこなす。
2011年2月、音楽サイトmyspaceにてHIPHOP,RAPランキングで
数週に渡って再生回数1位を獲得した事をきっかけに
2011年7月より、前人未踏の12ヶ月連続のデジタルリリースを開始
iTunesやAMAZON,各着うたサイト,音楽配信サイトより発売され
HIPHOP好きにとどまらずジャンルの枠を超えリスナーを着々と増やしている。
更に2012年活動10周年を迎え
自主レーベルである<SnowScape>を立ち上げその活動は注目を浴びる。
自身が主催するライブイベント<SHELTER>よりコンピレーションアルバムが
2012年7月にリリースされる。
ソロアルバムのリリースへ向けて現在<ymgstudio>にてレコーディング、
制作を続けている。
今後間違いなく目の離せないRAPPER。北の大地から新たな歴史が生まれる。