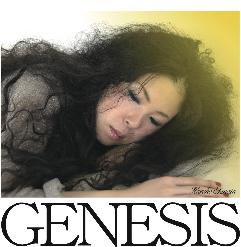 Soulful songstress and singer song-writer Haruko began studying piano at the age of 3 and singing in a band by age 15. The experience helped her to choose a life of music. She went on to attend the famous Berklee school of music in the states and find her voice.
After returning to Japan she sang at various session events for jazz, R&B, and Gospel. She even joined Arrested Development's Speech and Celine Dion on tour as part of their chorus section.
Since then she has trained with some well known Japanese singers and has worked as a song-writer and vocal arranger.
She released her first album "Genesis" in 2006 and her music is available on itunes in Japan and the U.S.
3歳から習い始めたピアノをきっかけに、耳にした音楽を片っ端から遊ぶように弾き語り始める。15歳、バンド初ライブでシンガーになることを悟る。高校卒 業を半年後に控えながらも進むべき道を求めて渡米。その後、バークリー音楽院で様々な音楽を吸収しながら 声を磨く。
帰国後 Jazz, Soul, Gospel, R&B,…..と幅広くライブセッションを重ね SPEECH (Arrested Development )、Celine Dion来日ライブにもコーラス参加。表現力豊かなボーカルスタイルを支持され、Chemistry、Sowelu 等アーティストのボイストレーニング歴を持つ。数年前から本格的に始めた楽曲制作を期にシンガーソングライターとして歩み始め、楽曲提供、ボーカルアレン ジ等、クリエイターとしても活動の場を広げるなか、2006年12月に1st album 「GENESIS」リリース。
リアルな日常を唄う詩の世界観は同世代の女性の支持を得ている。