A list of places to enjoy music in Tokyo and other areas.
(Please be aware some websites may only have  Japanese available)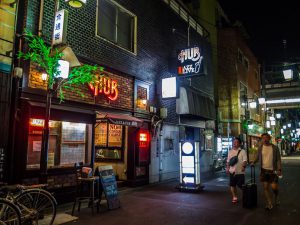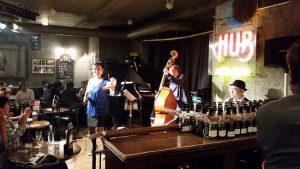 Location: Asakusa (Tokyo)
Genre: Jazz
Located in the famous site -seeing district of Asakusa in downtown Tokyo, the Asakusa Hub (part of the British Pub chain Hub) has been hosting live Jazz music for long time. It is an interesting mix of cultures and very fun to experience live.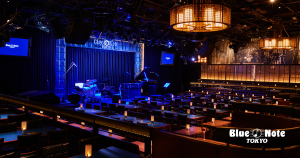 Location: Omotesando (Tokyo)
Genre: Jazz, Pop and more
Sister to the legendary Blue Note in New York City, Blue Note Tokyo features different genres of live music events. While a bit on the expensive side, they do it right with music, service and good food.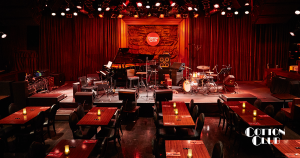 Location: Near Tokyo Station
Genre: Jazz, Pop and more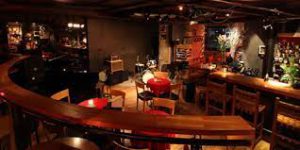 Location: Roppongi (Tokyo)
Genre: Well known for live Jazz events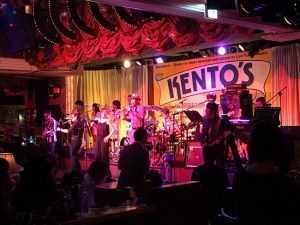 Location: Ginza (Tokyo), Roppongi (Tokyo) and Yokohama (Kanagawa)
Genre: Pop-Rock, Classic Rock
Kento's is an exciting live house which features live music nightly from mostly cover bands.  Be prepared to dance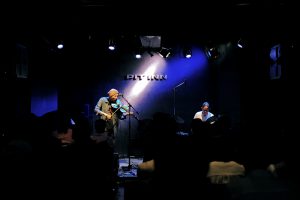 Location: Shinjuku (Tokyo)
Genre: Jazz
Located in the urban center of Shinjuku, Shinjuku Pit Inn offers a cool space for artists to do their thing and for jazz fans to enjoy.