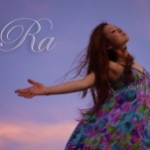 Soulful singer iRa started learning piano at an early age and grew up around classical music.
She later began vocal training after hearing the enchanting voice of Minnie Riperton (vocalist of the classic ballad "Lovin You")
iRa has gone on to develop a professional music career collaborating with other artists, singing in choruses and most recently performing as a singer-songwriter.
She currently performing acoustic live gigs as well as with a band.  With a soulful voice that is captivating more and more listeners.
Her music can be heard online so check out this young talent soon
……….
幼少期よりピアノに親しみ、クラシックと共に育つ。ミニーリパートンの歌声に魅かれ、本格的にボイストレーニングをスタート。singerとしてのキャリアをスタートさせる。
アーティストのfeat、コーラス参加、デザイナーとのコラボイベントなど多方面で活動後シンガーソングライターとしてソロ活動を始める。
以降、アコースティックやバンドなどの生音をメインにLIVEを始動。
繊細且つsoulfulな伸びのある歌声は、多くのリスナーを魅了している