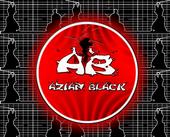 Azian Black is a hip hop group based in Japan that has international flair with group members coming from The U.S. and Japan. Their presence on the web and in Japan's hip hop indie scene has only gotten stronger over the last year. Especially with the release of their latest single "Summertime".
AB in their own words: "Azian Black is the culmination of two cultures coming together to create a truly unique sound. AB's sound derives from the combination of Black and Japanese urban culture and it shows just how well these cultures blend to make a unique and dynamic sound. It's the fashion, style and mind set of the individuals that make up the group AB. The Movement is not just a passing phase that we go through, but a base for Asian and Black cultures to unite as never before. The Movement is now and it is here to stay!"
Definitely a group to keep your eye on.
Azian Black日本と米国から来ているのメンバーとの国際的なHip Hopグループである。今年からネットと日本ヒップホップインディーシーンの存在だんだん強くなりました、得に新しいシングル「Summertime」をリーリスしたからです。
ABの自分の言葉で"2つの文化が混ざり合い、1つのサウンドを作るために動いています。
"それは、日本とアメリカの最高なアーバンスタイルです。"
"ABは、あなたがまた聞きたくなるようなサウンド、興味をそそられるものを作り出します。
それは、ABメンバーそれぞれのファッションと、スタイルとアイデアから生み出されます。"
"このMovementは私たちが直面している一時的局面だけではなく、日本文化と黒人文化が今までになかったように混ざり合うためのきっかけとなるはずです。"
"ABのMovementは、ここにありつづけます!"
このグループ絶対に見るべきです!
Other Links: