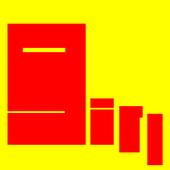 Coming out Amori Prefecture in Japan, techno/pop group girl has been working hard to make a name for themselves.
They encourage people to listen to their recordings and see them live. And with sweet vocals and a unique sound girl (an all-boy band by the way..) are definitely recommended.
青森県弘前市出身。
録音はボーカルの須藤一人で行われており、
須藤以外のメンバーにとって、
ライブは生きる証であり、
また生き涯でもあるのです。
ライブに来る事をお勧めします!