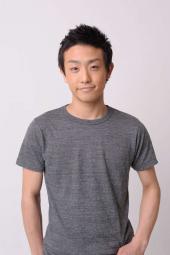 Sendai native R&B singer song-writer Shinsuke Sugahara has been a fan of "black" music for many years. Which eventually lead to him writing and performing his own music.
With a soft and grooving sound similar to soul legend Al Jarreau (one of his many influences), Shinsuke's music is easy and fun to listen to.
Most of his work is on myspace now, but hopefully he will be performing and releasing his music very soon.
仙台出身のシンガーソングライター菅原信介がブラックミュージックを愛してます。おかげで自分の音楽を作ること始めた。
彼の優しい声とグルーブ結構伝説的ジャズソウルシンガーAl Jarreauと似てます。サウンド的にはとても楽しいと聴きやすく音楽である。
Myspaceで信介さんの曲は聴くこと出来るので是非遊びに行ってください。