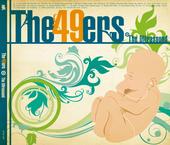 The 49ers, comprising of Jas Mace and Marchitect and hailing out of Newark, Delaware, are not two wanna-be football stars from San Francisco. These two Hip-Hop entrepreneurs have been blowing up clubs and venues across the country since 1995 when they where the focal members of the Hip-Hop conglomerate The Outfit. The Outfits first release, The Soundtrack to Life, had national distribution and received positive reviews from radio D.J.s and critics across the country. Their first 12 release was titled Beauty of the Week and remained on the college rap radio charts for over 12 weeks. Due to a string of unfortunate events, The Outfit has since dismantled but The 49ers have continued recording throughout the years working on various solo and group projects. They have been featured at the 2006 Allhiphop.com's Breeding Ground showcase and won Delaware's best Hip-Hop artist of 2007 in Out-and-About Magazine. The 49ers have also starred in, and produced the soundtrack to, the award-winning documentary called Guilty or Innocent: Use of the N Word.
The 49ers debut album, Equilibrium, was released in 2007 and has been well received by critics and fans alike. In 2009 they released their second album titled The Ultrasound. The Ultrasound was the first album that wasn't produced entirely by The 49ers. The Ultrasound featured producers from around the world and was highly praised.
Under the Goon Trax label they also released the State of the Art featuring music from the 49ers and The Outfit. Currently they are working on their third Goon Trax album, simply titled 49. They are also working on a collaboration album with Japan's own – Stilla-mode. The 49ers are hoping to have both albums released by the end of 2010.
1995年にシングル「The Soundtrack to Life」で鮮烈なデビューを飾り、1stアルバム「Beauty of the Week」は12週もの間College Rap Radio Chartにランクイン。東海岸のアンダーグラウンド・ヒップホップ・シーンでは、絶大な支持を集めていた伝説のヒップホップ・グループ"The Outfit"。その中心メンバーであったジェイス・メイスとマーキテクトの2人が新たにスタートさせたユニットが、"The 49ers"だ。The Outfit時代に頻繁に比較されていたThe Rootsを思わせるジャズ・フレイヴァーはそのままに、よりソウルフルなスタイルを目指し、Ice-T、Kool Keith、Blackmoon、Smif-N-Wesson、P Diddy、Mary J. Blige、Grand Agent、Wu-Tang Clan、Common、Lupe Fiasco、Consequence等、数え切れない程の大物アーティスト達と次々共演を果たしてきた彼等は、瞬く間に巨大なファン・ベースとオリジナリティを確立。日本でもスマッシュヒットを記録した1stアルバム「State Of The Art」では、全米最大のヒップホップ・コミュニティ・サイト「AllHipHop.com」で50万件以上のダウンロードを記録し、Out & About Music Awardsでは、"ベスト・デラウェア・ヒップホップ・グループ"を受賞。2007年11月にはSteph Pockets、Specificsと共に初の来日公演も実現した。そして2009年4月、Inherit aka DJ Chika for CradleやThink Twice、Incise等の作品へのゲスト参加、モンスター・コンピ「In Ya Mellow Tone」への楽曲提供等を経て、更に日本での知名度を高めた彼等が、待望の2ndアルバムをリリースする。