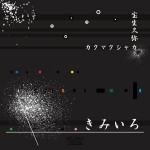 Musician, Sound Producer, Sound Designer, Multi Media Artist and DJ, Hisaya Hojo is a muli-talented artist and composer who has made his way through pavilions to web based music.
In 2006 he released "Inori No Uta"(Prayer Song) via Itunes. Eventually he made his worldwide debut in 2007, releasing his in 22 countries.
With a unique, ambient chilled out style, he has gotten high appraisel for his work.
He is currently in charge various music related projects, while also particpating in events around the Tokyo area.
His latest work "Kimi Iro" with Kakumashaka is availble in online stores now.
…….
音楽プロデューサー、サウンドデザイナ、マルチメディア・アーティストでありDJ。

音楽家でDJ。東京ミレナリオ『Snow Mail』や愛・地球博2005『地球回廊』など数々のパビリオンの会場音楽から、webや企業向け音楽まで幅広く音楽プロデュースを行う作曲家。
2006年にiTunesStore にてリリースした 『祈りのうた』 が2007年に世界22ヶ国の iTunesStore にてリリース。ワールド・デビューを果たす。 アンビエント、チルアウトにこだわった独特の楽曲は評価も高く、数々の作品の音楽担当に抜擢される。作曲家 であるかたわら、DJとしてもホームの『TRIBAROOM @ module tokyo』をはじめ、数々のイベントに出演。一貫した活動テーマは「生命力」。
2010年10月13日(水)宝生久弥+カクマクシャカによる『きみいろ』が全国CDリリース!!詳細はコチラ