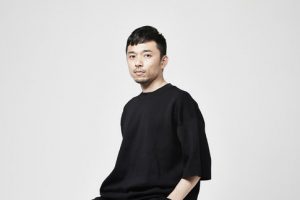 Soul artist Kenichi Takemoto became interested in the genre via the rhythm and chorus work often found in Black music. He began his music career in college and hasn't looked back.
In Tokyo he formed the band PHONES and performed with them for 4 years including a major debut mini album "Given My Love" with record label EMI. In 2007 he officially went solo.
Currently he adds his vocals to the Jam band JAMNUTS and has worked as a song writer for big name artists in Japan including Crystal Kay, Japanese soul legend Suzuki Masayuki and The Gospellers
His first solo mini album "Self Portrait" was released in 2009  on itunes Japan. He and his first full album "Activation" was released in 2011 performing regularly around the Tokyo area. He continues release music via his Youtube Channel so check him out soon.
竹本健一
1977年大阪生まれ
ブラックミュージックが持つリズムやコーラスワークにひかれ
大学時代より本格的に音楽を始める。
2001年12月、現在も大阪を本拠地に活躍中のLuzfonteとともに
結成されたバンド『たけもん』の大阪ブルーノートでの解散ライブを機に上京。
その後、東京で出会ったDrums滝川岳、Bass安藤啓介とともに、
『PHONES』を結成。渋谷、桜木町でのストリートライブで話題を呼び
2003年8月ミニアルバム『Givin' you my love』で
東芝EMIよりメジャーデビュー。
2007年7月PHONES活動休止後、ソロ活動を本格化する。
ソロとして、2009年05 月17日、Mini Album『Self Portrait』のリリース以降、2010年02月18日、Studio Live Recording Mini Album「 Taion」、2011 年05月25 日1st Full Album「 ACTIVATION」など3 枚のMini Albumと、1枚のFull Albumをリリース。 2016 年ゴスペラーズなど所属するプロダクションに所属後、コンスタントにライブ活動、リリースを続けている。
今YouTubeにも活動中