Kenichi Takemoto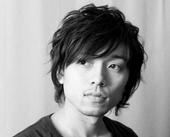 Soul artist Kenichi Takemoto became interested in the genre via the rhythm and chorus work often found in Black music. He began his music career in college and hasn't looked back.
In Tokyo he formed the band PHONES and performed with them for 4 years including a major debut mini album "Given My Love" with record label EMI. In 2007 he officially went solo.
Currently he adds his vocals to the Jam band JAMNUTS and has worked as a song writer for big name artists in Japan including Crystal Kay and Japanese soul legend Suzuki Masayuki.
His first solo mini album "Self Portrait", released in 2009 is available now on itunes Japan. He is also performing regularly around the Tokyo area. Check him out soon.
""His newest album "Activation" out now
竹本健一
1977年大阪生まれ
ブラックミュージックが持つリズムやコーラスワークにひかれ
大学時代より本格的に音楽を始める。
2001年12月、現在も大阪を本拠地に活躍中のLuzfonteとともに
結成されたバンド『たけもん』の大阪ブルーノートでの解散ライブを機に上京。
その後、東京で出会ったDrums滝川岳、Bass安藤啓介とともに、
『PHONES』を結成。渋谷、桜木町でのストリートライブで話題を呼び
2003年8月ミニアルバム『Givin' you my love』で
東芝EMIよりメジャーデビュー。
2007年7月PHONES活動休止後、ソロ活動を本格化する。
現在、総勢30名を越える巨大JAMバンドJAMNUTSにVocalとして参加、
また、各方面から注目されるSootheやReggae Disco Rockersとのコラボレーション、
Crystal Kay、鈴木雅之、中島美嘉、光永泰一朗などさまざまなアーティストへの楽曲提供
そして、自身のソロ活動を中心に活動中。
2009年5月ソロ初となるミニアルバム『Self Portrait』リリース
2009年6月から吉井和哉"宇宙一周旅行ツアー"にコーラスとして参�
2009年8月から毎月レコ直やvibirthなどより配信先行のナイスプロデューサーとのコラボ企画がスタート
左のウィジェットから竹本健一の最新楽曲がダウンロードでご購入いただけます!!
そして、First Mini Album『Self Portrait』は

でも発売中!!!
さらに通販も開始致しました。
詳しくはコチラ↓↓
http://blogs.myspace.com/index.cfm?fuseaction=blog.view&friendId=1000724285&blogId=497754304
光永泰一朗 Presents コンピレーションアルバム『"Off the Record" Productions』収録曲
『SelfPortrait』絶賛発売中→

**2011年に彼の新しいアルバム 『Activation』 をリリース!
CD通販、メールでのメッセージはこちらへ→denkiotegami@gmail.com
ライブの予約はこちらへ→liveyoyaku@gmail.com
メールマガジンの購読はこちらへ→nounai.takemoto@gmail.com