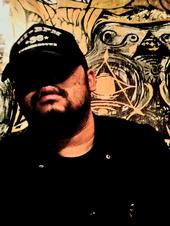 Native of the Japanese southern islands of Okinawa, ST-LOW started his Hip-Hop career in 1999. He quickly began making appearances at various live events and clubs in the Okinawa area. Since then he has released three solo projects, worked with track maker NEXXXT and the group DESSON on a demo CD ,been a part of four official compilation albums and even self produced and distributed  the DVD "Ryukyu NIGHT CAMP". A documentary on the Okinawan Hip-Hop scene. Outside of all that he works to organize different live events on the club scene as well.
With a sound featuring solid mic skills combined with smooth tracks, ST-LOW should be making a big mark on the Japanese Hip-Hop scene very soon.
His 1st full album "RYUKYU JAPAN" will be out in January 2010.
ST-LOW【DESSON】 沖縄県出身、在住のMC。 99年から活動を始め沖縄県内のCLUB、LIVEイベント等に数多く出演。 現在までにソロで3枚、トラックメイカーNEXXXTとのグループDESSONで1枚のデモ音源、沖縄のHIPHOPシーンを映したドキュメンタリーDVD【琉球NIGHTCAMP】を自主制作販売し正規流通音源では4枚のコンピレーションCDに参加している。 ラッパーとしての以外にも県内のクラブで『琉球ナイトキャンプ』『日本語ナイト』『PEACEMAKER』等のイベントを定期的に企画運営しオーガナイザーとしても活動。
2010年1月 1stアルバム
「RYUKYU JAPAN」
を発売予定