n'sawa-saraca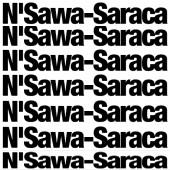 n'sawa-saraca is a new style type Jazz band led by Keyboardist Yasushi Karasawa.
Karasawa played with major J-pop group Zbondzubon up until 2003. Since then he has working on the jazz circuit and providing music support for various groups. He has also released 3 jazz albums which can be bought online via Tower Records Japan or iTunes (Japan)
His current band n'sawa-saraca is now performing around the Tokyo/Kanto areas. Very good music to check out soon.
…….
2003年までJ-popバンド「ズボンドズボン」のメンバーとしてキーボードを担当。
jazzzを中心に都内近郊でlive活動。その他、アーチストのサポートや、サウンド素材制作等も行っています。
3枚のリーダー作品をリリース
n'sawa-saracaのバンドは始めたばかりですが、これから作品を制作したいと思っています。
アルバム制作等、興味を持った方は、お声掛けください。
Leave a Reply