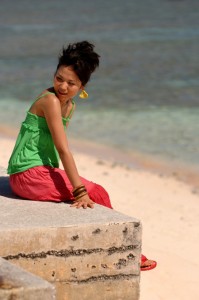 In 2001, while still a student at Aoyama Gakuin College, R&B Soul singer songwriter Can'no passed an audition for music producers "SOUL POWER". Other singers they have worked with include big names like MARY J.BLIGE, MONICA, TLC and more.
Can'no later went to L.A. and proceeded to work and write music with Will.i.am of the popular grammy nominated band BLACK EYED PEAS. From then she continued to use her classical piano skills, learned from the age of 3 to compose songs with R&B・HIP HOP and SOUL flavor.
In 2005 she was the Front Act for Grammy award winning singer John Legend on his Japan Tour. Making a name for herself and spreading her popularity around the country.
Her sound with feel good melodies and lyrics that make you think are helping propel her to a place next to those SOUL POWER produced names before her.
…
青山学院短期大学在学中の2001年、MARY J.BLIGE, MONICA,TLCなど 日本でもお馴染みのトップアーティスト達をプロデュースする"SOUL POWER"による 「SOUL POWER JAPAN AUDITION 」に合格。オーディション合格後は日本でのレッスンを経たあとL.Aにてビルボードナンバー1に輝いたBLACK EYED PEAS(グラミー賞ノミネーター)の Will.i.amと共に楽曲制作を行う。 3歳から始めたクラシックピアノを生かしながら、 R&B・HIP HOP・SOULなど様々なジャンルのテイストを網羅した楽曲を制作している。
2005年には、グラミーアーティスト。"John Legend"の初来日公演で唯一のフロントアクトに抜擢されるなど、人気を全国へと広げている。
心地よく響くメロディー誰しもか感じたことのあるであろう"想い"がちりばめられた歌詞。
誰しもが知る存在になる日も遠くはないだろう。