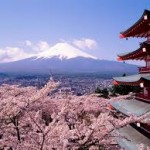 We all know of the tragic situation that hit Japan, especially in the Northern area of the country in Fukushima and Miyagi. Where the search and rescue teams still work feverishly to find survivors and many many people are left without homes and/or electricity, gas, food and water.
In the world of SNS (Social Network Media) people are doing their best to help by listing where information can be found on the net. After checking all of them this quick blog will try to help point people (living in Japan, those worried about loved ones or simply those who would like to help) in the right direction for up to date information on current events as well as ways they can give aid.
""If you feel there are other links or info you would like to add, please write in the comment box. I will later add them to the list.
"""Remember that things can change so try to check all reliable sources for a clearer picture of events
For up to-date info
NHK World Ustream (Eng) (Jpn):  gives the straight up news with less sensationalism
Facebook: It has been providing information on events in Tokyo including news about rotating blackout plans
Japan Info Stream: Constant flow of information provided by people on facebook
GaijinPot/Japan Today: Consistent articles and info regularly updated
TELL (Tokyo English Life Line): Is providing two roles to the public. Giving free phone counseling to those in need of someone to talk to and featuring information on things happening in Japan, how people can donate, and more.
…..
Other Informative Blogs
Daniel Karl: Includes links to NHK world in various languages, online newspaper services and detailed info on the scheduled Kanto blackouts.
Tepco: The power company updates when it can  in Japanese and English
Dr. Josef Oehmen-Research scientist in mechanical engineering and engineering systems at MIT: Not exactly his blog but his very detailed and easy to understand letter is featured, explaining the situation at the Nuclear Reactor Plants in Fukushima and why people should NOT be worried.
…..
Fundrasiers
Coming Soon!!
….
How YOU can help
""Emergency Supplies needed!
Supplies urgently needed on site are:
20 Liter Metal Gasoline Cans, Bottled Water, Canned and instant food, sleeping bags, electric water pots, coffee, tea, cream, powdered milk, tents, rice, Laptop Computers and activated wireless access cards
Supplies can be sent to:  3-3-7 Kokubun Cho
Aoba Ku, Sendai Shi
Miyagi Ken, Japan 980 8671
Second Harvest: "For every 1,000 yen donated, we deliver 10,000 yen worth of food to the needy"
Google Crises Response: It is Google. Can't go wrong here
American Red Cross: Actively involved in helping with the crisis can also donate blood in Japan
…..
Words of Support
Pray for Japan: Great little site featuring comments people around the world in English and Japanese
Support our Heroes at Fukushima
"""I did not discover these links on my own just collected them in one spot for easier navigation. Thanks to everyone who did the real footwork!